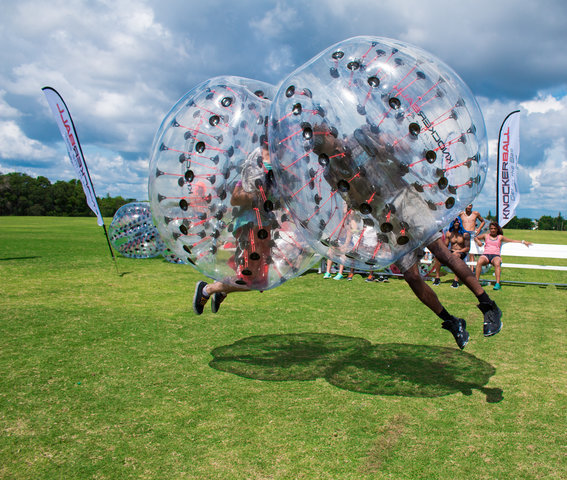 10 Knockerballs Event Package




Please call to reserve this item.

K

nockerball

P

arty

P

ackage

#3




Recommended for 10-14 Players
Includes: 2 Hour Event Rental (includes setup time and game play time)
4 Official Knockerball Bubble Suits
All safety equipement needed for games
Event Coordinator/Referee to coordinate games

We bring the party to you! Knockerball can be played outside at your local park or indoors on a basketball court or turf field. Need help finding a location? Just give us a call and we can recommend a few of our local fields in your area. We are fully insured and have 3 sizes to ensure player's safety and fun for all ages.
To confirm your party please contact us at (910) 528-7217 or email us at [email protected]
Save More!
Discount When You Bundle!
Yard Games
Interactive Light Cones
Velcro Soccer Darts
Basketball Connect Four
Nerf Wars